Promoting sustainable outcomes
To help us benchmark and improve our performance, our Environmental, Social and Governance (ESG) performance is benchmarked through the indices below.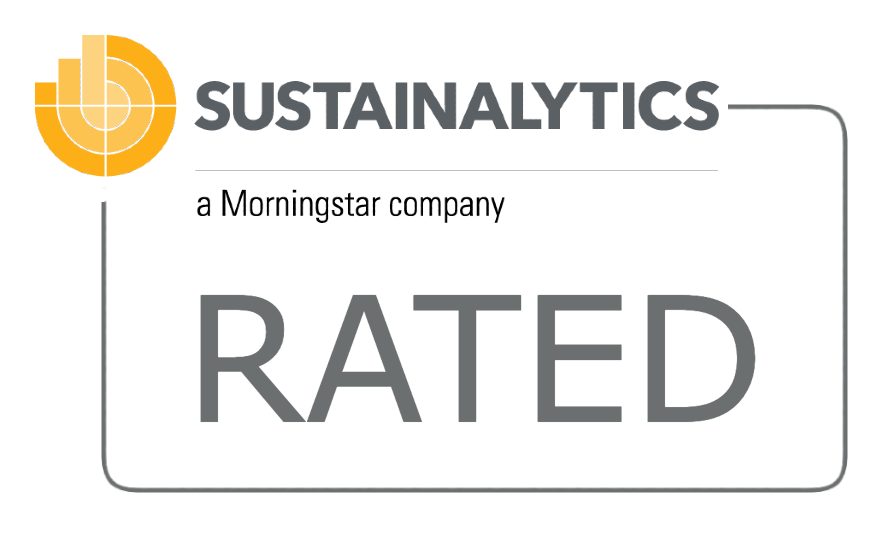 In June 2020, we achieved a FTSE4Good1 environmental, social and governance (ESG) score of 3 (on a scale from 0 of 5 with 5 being the highest achievable score).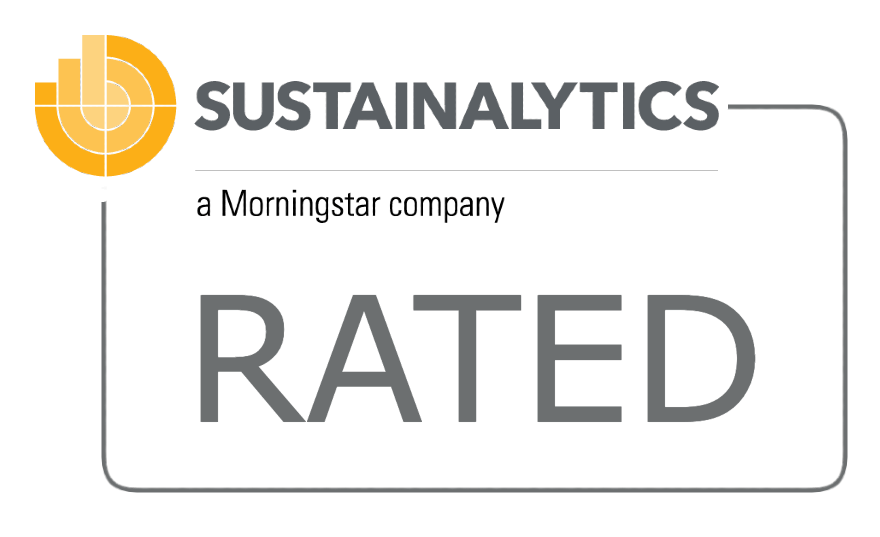 In August 2021, we received an ESG Risk Rating of 25.9 from Sustainalytics2 and were assessed to be at medium risk of experiencing material financial impacts from ESG.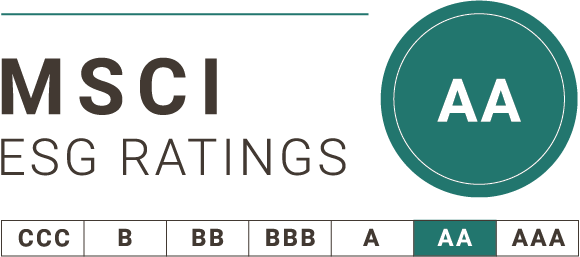 In January 2021, we received a rating of AA (on a scale of AAA-CCC) in the MSCI3 ESG ratings assessment. This MSCI ESG AA rating, which measures resilience to long-term industry material ESG risks, benchmarks us as a leader in managing ESG risks.
In December 2020, we achieved a CDP4 rating of B which demonstrates that we are taking coordinated action on, and of, climate issues.
As well as using sustainability indices to benchmark our Sustainability Strategy and ensure we are being responsible, we also work with and support the following organisations to promote sustainability outcomes in our sector:
In the UK
Chartered Institute of Ecology and Environmental Management (CIEEM)
We have supported CIEEM with developing and running professional training courses on Biodiversity Net Gain. We were also involved in developing the first set of good practice principles for Biodiversity Net Gain in the UK, helping to enrich biodiversity as a result of construction works.
Civil Engineering Contractors Association (CECA)
Balfour Beatty is a member of CECA and participates in all environmental committee meetings. The Civil Engineering Contractors Association is the representative body for organisations who work day-to-day to deliver, upgrade, and maintain the country's infrastructure.
Considerate Constructors Scheme (CCS)
Balfour Beatty is a partner of the CCS. The CCS is a not-for-profit, independent organisation founded to raise standards in the construction industry. Construction sites, companies and suppliers voluntarily register with the Scheme and agree to abide by the Code of Considerate Practice, designed to encourage best practice beyond statutory requirements.  
Construction Industry Research and Information Association (CIRIA)
Balfour Beatty is member of CIRIA, a neutral, independent and not-for-profit body. We regularly contribute to webinars, workshops, publications and industry standards on topics such as Carbon, the Circular Economy, Biodiversity Net Gain, Archaeology and Sustainable Urban Drainage.
Institute of Environmental Management and Assessment (IEMA)
We're represented on IEMA's Fellows Group and Climate & Energy Steering Group, supporting a range of events and inputting to guidance for practitioners such as its recent Pathway to Net Zero publication. IEMA is the largest environmental professional body, providing environmental practitioners with the knowledge, skills and tools to ensure sound environmental performance delivers real business benefit. It promotes and supports legislative drivers to minimise climate change and often engages with government departments.
Institute of Civil Engineers (ICE)
We've been involved in developing guidance for a cross industry working group on measuring, sharing and benchmarking carbon impacts.
Infrastructure, Industry and Innovation Partnership (i3P)
Balfour Beatty has been contributing to the i3P Zero Carbon World Community of Practice to overcome the challenges of reducing carbon in the construction sector.
National Social Value Taskforce
We've been represented on the National Social Value Taskforce since it was founded in February 2016. The Taskforce was established in order to develop a good practice framework for the integration of the Public Services (Social Value Act) 2012 ('Act') into the public sector and business.
Supply Chain Sustainability School (SCSS)
Balfour Beatty is a partner and gold member of the Supply Chain Sustainability School, an industry-led organisation driving the improvement of sustainability skills and knowledge of the built environment supply chain.
Rail Safety Standards Board (RSSB)
As a member of the RSSB, Balfour Beatty chair the Social Value working Group. RSSB supports the rail industry to deliver a better, safer railway. It delivers standards, information and guidance for all aspects of railway operations, as well as health and wellbeing, sustainability, infrastructure and rolling stock asset integrity, customer satisfaction, performance, and safety.
In Hong Kong
Hong Kong Green Building Council (HKGBC)
Our 50:50 joint venture, Gammon, is engaged in HKGBC's Industry Standards and Practices Committee and the Sustainable Development Committee. HKGBC is a non-profit, member led organisation that strives to promote the standards and developments of sustainable buildings in Hong Kong. The HKGBC also aims to raise green building awareness by engaging the public, the industry and the government, and to develop practical solutions for Hong Kong's unique, subtropical built environment of high-rise, high density urban area, leading Hong Kong to become a world's exemplar of green building development.
In the US
San Diego Green Building Council
Balfour Beatty is a sponsor of the San Diego Green Building Council, a registered 501(c)(3) non-profit organization who works together to inspire, educate and collaborate to create a better world through better buildings.
Footnotes
FTSE Russell (the trading name of FTSE International Limited and Frank Russell Company) confirms that Balfour Beatty plc has been independently assessed according to the FTSE4Good criteria, and has satisfied the requirements to become a constituent of the FTSE4Good Index Series. Created by the global index provider FTSE Russell, the FTSE4Good Index Series is designed to measure the performance of companies demonstrating strong Environmental, Social and Governance (ESG) practices. The FTSE4Good indices are used by a wide variety of market participants to create and assess responsible investment funds and other products.
Copyright ©2021 Sustainalytics. All rights reserved. This publication contains information developed by Sustainalytics (www.sustainalytics.com). Such information and data are proprietary of Sustainalytics and/or its third party suppliers (Third Party Data) and are provided for informational purposes only. They do not constitute an endorsement of any product or project, nor an investment advice and are not warranted to be complete, timely, accurate or suitable for a particular purpose. Their use is subject to conditions available at https://www.sustainalytics.com/legal-disclaimers.
The use by Balfour Beatty plc of any MSCI ESG Research LLC or its Affiliates (MSCI) data, and the use of MSCI logos, trademarks, service marks or index names herein, do not constitute a sponsorship, endorsement, recommendation, or promotion of Balfour Beatty plc by MSCI. MSCI services and data are the property of MSCI or its information providers, and are provided 'as-is' and without warranty. MSCI names and logos are trademarks or service marks of MSCI.
CDP drives companies and governments to reduce their greenhouse gas emissions, safeguard water resources and protect forests. Over 9,600 companies with over 50% of global market capitalization disclosed environmental data through CDP in 2020. This is in addition to the over 920 cities, states and regions who disclosed in 2019, making CDP's platform one of the richest sources of information globally on how companies and governments are driving environmental change.