Beyond Net Zero Carbon
2030 target
Achieve our science based carbon reduction target3
Measurement
Scope 1, 2 and 3 emissions
Primary UN Sustainability Development Goal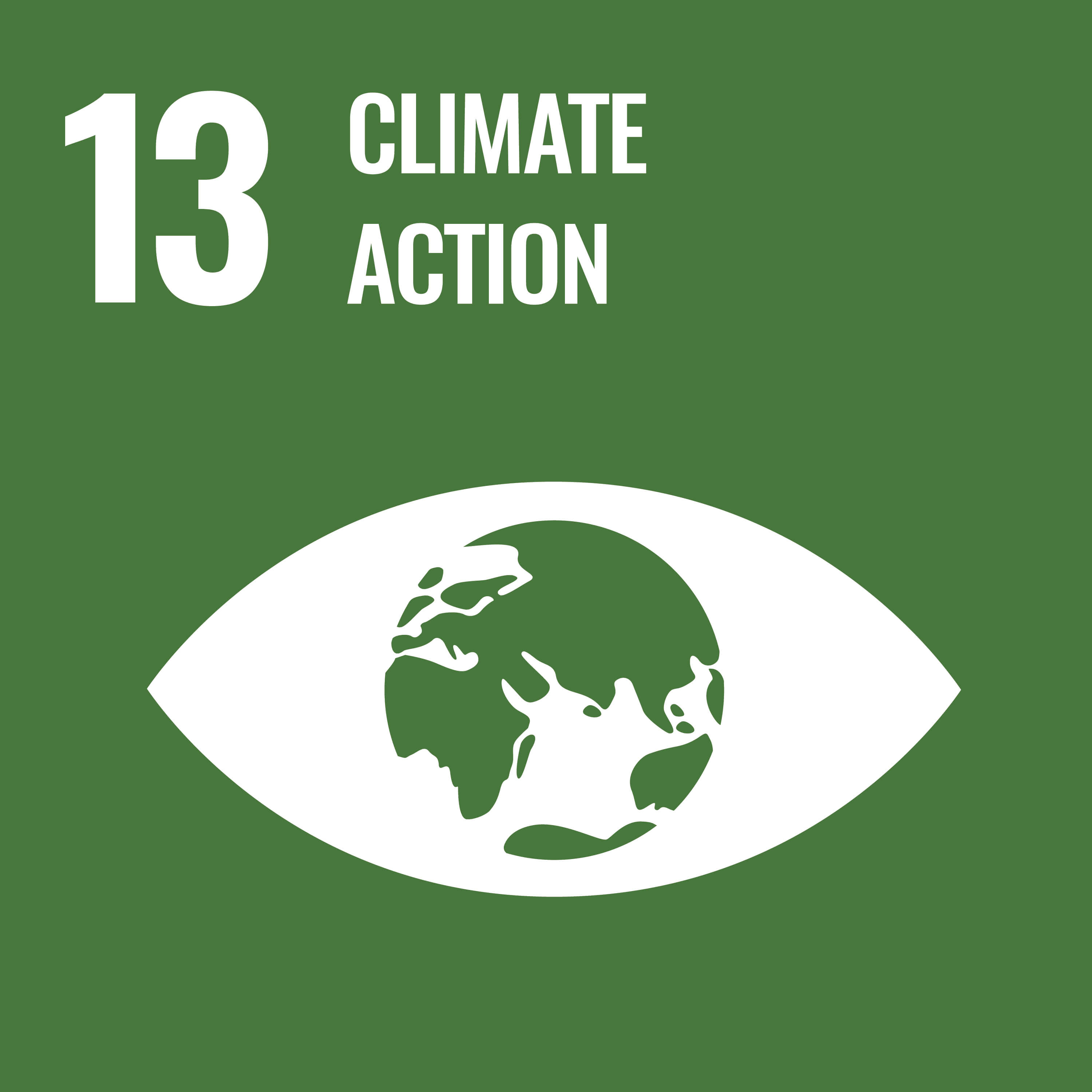 In the rapidly changing world we live in, making a positive contribution to communities requires all of us to pull in the same direction and to be bold in ensuring that how we operate helps, rather than hinders, in addressing the big societal challenges we all face. Without question, climate change is chief amongst those global challenges.
That is why Balfour Beatty has set out its ambition to go Beyond Net Zero Carbon by 2040.
We know that the building and construction sector has a significant environmental footprint. It accounted for the largest share of both global final energy use (36%) and energy-related CO2 emissions (39%)1 in 2018. As such, the industry has a key role to play in abating the terrible consequences of climate change being seen across the world.
That's why we're taking action to reduce the net carbon emissions of our direct and indirect operations to zero by 2040, by continuing to implement the Institute of Environmental Management and Assessment's (IEMA) Greenhouse Gas Management Hierarchy2.
.
To really shift the dial on this, we're collaborating with our supply chain partners and aiming for all products and materials we procure to be net zero carbon by 2040. In limited cases where we aren't able to reduce emissions, we will invest in environmental projects, in the form of carbon offsets, to make sure we go beyond net zero carbon by 2040.
Here's some of the actions we're taking:
Working with our supply chain partners to report and reduce embodied carbon in materials they supply to us
Developing new solutions and technologies to drive net zero outcomes for our customers by collaborating across the value chain
Switching to renewable electricity across all our operations
Decarbonising our plant and fleet, including switching from diesel to electric, hybrid or hydrogen powered solutions
United Nations Race to Zero Campaign
As part of our commitment to minimise the environmental impact of our operations across the UK, US and Hong Kong we've joined the United Nations Race To Zero campaign. The campaign sees non-state actors across the global economy committing to take rigorous and immediate action to halve emissions by 2030 and achieve net zero emissions by 2050 at the latest, in line with the global race to limit rising temperatures to 1.5°C.
Having already reduced our carbon emissions by 54.7% since 2010, we are committed to halving our 2020 carbon emissions by 2030, including scope 3 emissions.
Nigel Topping, UN High Level Climate Action Champion, said: "I'm delighted to see that Balfour Beatty, a leading international infrastructure company, has joined the Race To Zero through our Partner initiative Business Ambition for 1.5C
I welcome Balfour Beatty's commitment to the net zero agenda: its high ambition and leadership light the way for others in the industry to take action towards halving emissions by 2030. I hope that Balfour Beatty's commitment will inspire others to also step up in this race towards a more resilient, zero carbon world."
UK: Reducing emissions from heavy construction equipment
Working in partnership with HS2 (High Speed Two) Ltd. Eminox Ltd and Imperial College London (The Centre for Low Emissions Construction), we've successfully developed our world-first emissions retrofit exhaust solution that can be retrofitted to existing specialist plant to bring it in line with the latest engine standards.
The solution comprises of a diesel particulate filter technology for the capture and burn off of soot and particulate matter along with a catalytic reduction system which actively reduces NOx emissions from the engine in the exhaust stream. Cutting emissions, carbon and improving air quality, the innovation is certified by the Energy Saving Trust and offers an alternative solution for plant and machinery that still runs on Stage IIIA and IIIB engines.
Hong Kong: Enertainer – creating an emission free future for construction
Our Hong Kong joint venture, Gammon, has collaborated with a Hong Kong based start-up, Ampd Energy, to develop the next generation of clean energy for construction sites.
The result is the Enertainer, a lithium-ion battery storage system intended as the primary source of power for machinery with high peak demand on-site, which significantly reduces CO2 generation and reduces noise pollution.
US: Maximising sustainable design principles at the North Coastal Live Well Health Center
Working with HMC Architects, we designed and built the first county-owned zero net energy medical office listed in California.
The architecture, engineering, landscaping and building systems were designed for efficiency and ease of maintenance. The facility, which has achieved LEED Platinum Certification - a mark of quality and achievement in green building - features several water and energy conservation measures and maximises passive cooling techniques as well as the use of renewables
UK: Reducing on-site carbon emissions by up to 80%
Managing the power supply to our site compounds, our new EcoNet technology automatically turns appliances and equipment off when not in use, including over weekends and when sites are not occupied. This helps to regulate consumption when demand is at its highest, reducing demand on grid connections or diesel generators used to power sites.
Developed in collaboration with Sunbelt and Invisible Systems, EcoNet was first trialled on our East Leeds Orbital Route project, a large-scale highways contract to build 7km of outer ring roads around Leeds city centre. In the first six months of use, it resulted in an 83% reduction in carbon emissions by optimising the heating, hot water and external lighting schedules.
EcoNet has been rolled out across 21 sites in the UK to date, with plans to further roll it out to 50 sites by summer 2021, and a commitment to use it on any new site that has more than six cabins. Once fully embedded, it will save a minimum of 2,200 tonnes of carbon dioxide emissions per year.
UK: Position on Hydrotreated Vegetable Oil (HVO)
UK: Towards a zero carbon construction site
Previous 'net zero' sites have focused only on scope 1 and 2 emissions and incorporated carbon offsetting measures. Our aim is to work through what it would take to go well beyond this and achieve a zero carbon construction site, taking into account all the elements that go into creating the infrastructure we deliver - from the materials used, the logistics of transporting people, plant and products to and from the site and all the activities that take place on site during construction up until handover - acknowledging that there are some areas outside our control where we have limited influence.
We are keeping an online diary, read more here.
Footnotes
https://www.unenvironment.org/resources/publication/2019-global-status-report-buildings-and-construction-sector
https://www.iema.net/document-download/51806
We have formally committed to setting a science-based target to reduce our carbon emissions which we will be agreeing with Science Based Targets initiative